hi, my name is Pablo Rapalo, I'm the communications department (media) at my church.
we are a small congregation in Hackensack NJ. currently we have a Public Access show and streaming online our service sundays at 6:30PM. we started slow, first borrowing 1 camera from the cable company (public Access) and editing in their studio. them we manage to buy a canon gl2 and I learned to edit on a mac, then I purchased one gl2 for myself, and also to have a 2 camera setup at church. couple years later (capturing 2 tapes to edit)

we got a video mixer from my work, allowing me to capture only one tape now

.
right now it's very hard for us to monitor the cameras, I'm using a switcher to change from cam1 to cam2 in the monitor.
what we need it's:
1 RM4-25
and 1 Uni-Rack 2
so far we're using the built in lcd monitor iin each camera, because we don't raise the tripod to much, but maybe in a near future.
Thanks and God Bless You, and the company.
Pablo D. Rapalo
prapalo@cablevision.com
videoinfo@optimum.net
(201) 343-4242 Church
(201) 923-0387 cell
www.iglesiabethelnj.org
[img]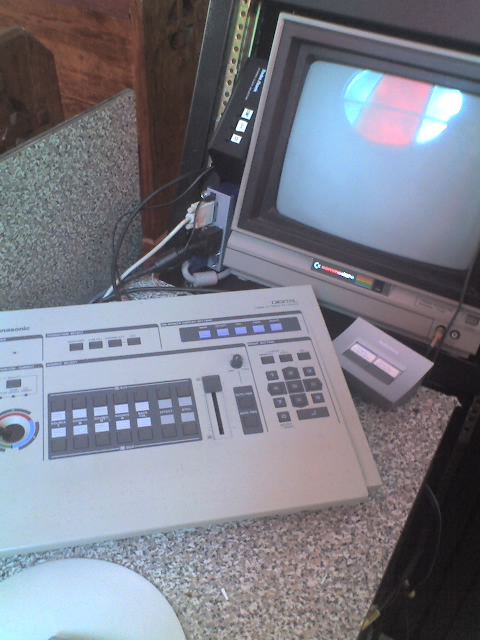 [/img]