Hey Mothtape,
From the look of your pictures and descriptions i think you may be doing it incorrectly. From the first picture you have the composite cable in the right place on the camera, however, on the monitor you have it in the component in, it should go on the top row in the video in.
I have taken some pictures of our HVX200 with the ikan monitor to see if this might help you. The HVX200 requires a break out cable for its component. In the picture i have the breakout cable connected to the Component out on the right of the Video inputs.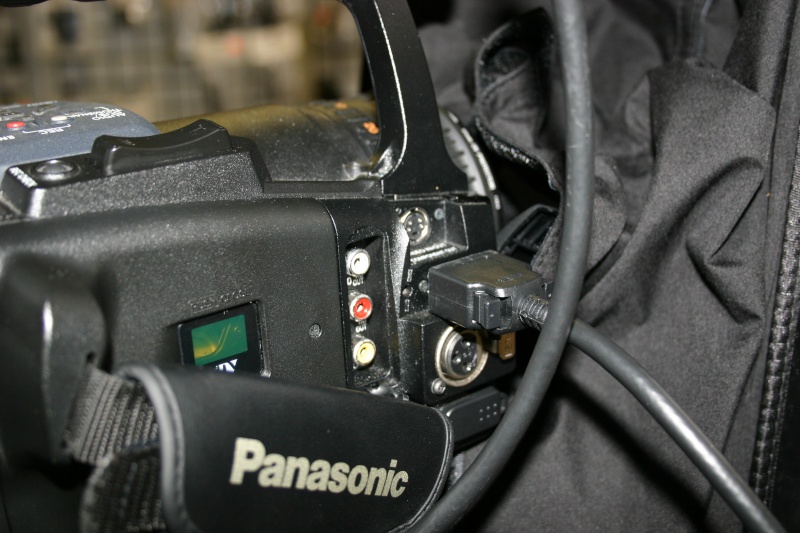 In this picture I have the cables plugged up in the component in.
I hope this helps you, If you still are having problems with the black and white shoot me an email at
julio@ikancorp.com
and I'll make sure to remedy it.
Let me know how it goes.